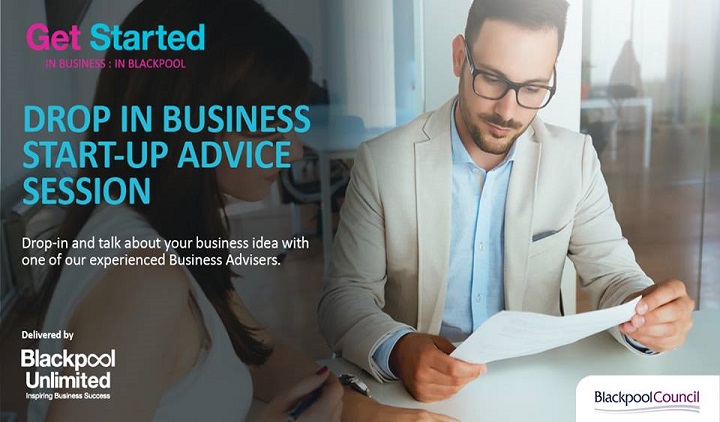 Get Started – Every Thursday. Please check for available dates »
Blackpool has long had a reputation for creating entrepreneurs – people with bright ideas who are prepared to work hard to turn them into viable businesses. Here you will find inspiration and information to ignite your entrepreneurial spirit and to provide practical assistance to transform your ideas and skills into a business.
No two start-ups are the same; there are a huge variety of different businesses. Some people want to work for themselves, some want to build fast-growing enterprises. Whatever your needs you will find support, resources and practical guides to help you achieve your ambitions.
Drop-in and talk about your business idea with one of our experienced Business Advisers.