Cyber Strategy Programme – Lancaster University Management School
November 16, 2022

-

November 17, 2022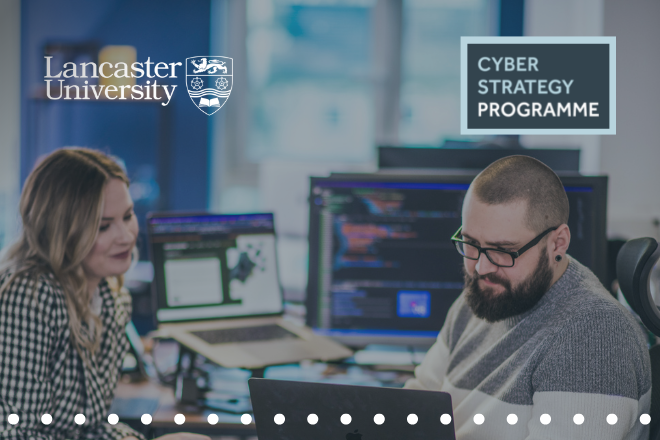 About the Programme
This fully funded 5 month programme is designed for Lancashire SME senior leaders wanting to protect their business from cyber attacks and develop a professional culture of cyber excellence and awareness.
Our Cyber Strategy Programme will demystify cyber security and increase your awareness of it's benefits. This short programme will not only equip you with the latest knowledge and information on how to help mitigate and prevent attacks but also give you key leadership strategies to enable you to embed a cyber aware culture in your business. By empowering your people, they too will know how to spot, defend and help to mitigate against the increasing levels of cyber crime.
Programme Starts: 16th November 2022
Cyber Strategy Programme Timetable
Supported by Boost; Lancashire's Business Growth Hub.
Who is this for?
The programme is designed for senior decision makers from ambitious SMEs, looking to grow their business and develop their cyber security expertise alongside their leadership. You will join other SME leaders from a cross range of sectors giving you the opportunity to develop a peer-to-peer network. The trusted collaborations that are formed are one of the most important aspects of the programme, giving you the opportunity to generate greater capacity and confidence as you lead your business.
What's Involved
The Cyber Strategy Programme starts with two consecutive days and an overnight stay delivered face to face to kick start the trusted relationships which will accelerate learning amongst the group. The remaining sessions will then take place on average one day per month, face to face. Delivered by leading academics and business experts from two award winning schools; Lancaster University Management School and School of Computing and Communications