business.connected Digital series: Discover AI tools for your business – Enterprise Nation
June 29 @ 10:00 am

-

12:00 pm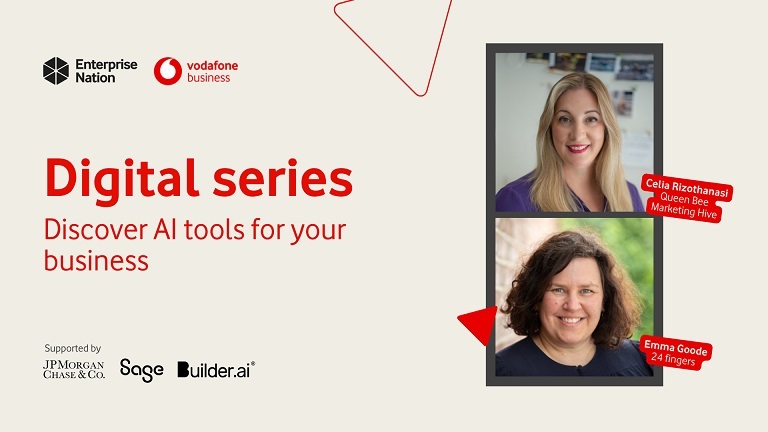 Artificial intelligence (AI) can help you streamline your business while allowing you to work smarter and not just harder, but only if you know how to use it effectively. In this free business.connected webinar, discover the AI tools that are available to help you take your business to the next level.
Key takeaways from this session:
How to use the powerful AI assistant ChatGPT to develop creative ideas for your social media posts, craft captivating headlines and write engaging messages
Learn about the following AI tools: TLDRThis, Looka, FormulaBot, Otter.ai, Canva, Nova.ai and Copy.ai
Find out how AI tools can take your business to the next level
This webinar is part of a series for business.connected. Check out the other events
About business.connected
Enterprise Nation has partnered with Vodafone Business to equip 800,000 small businesses over the next three years with the digital skills they need to take their operations to the next level.
The free training programme – delivered exclusively online, and consisting of workshops, webinars and e-learning modules – will empower businesses to kickstart digital change, adopt new technology, and stay safe online.
The programme is supported by additional partners JPMorgan Chase, Sage and Builder.ai. For more information, visit the business.connected support hub.