business.connected: Five steps to set up e-commerce for your business with Enterprise Nation
August 10, 2021 @ 2:00 pm

-

3:00 pm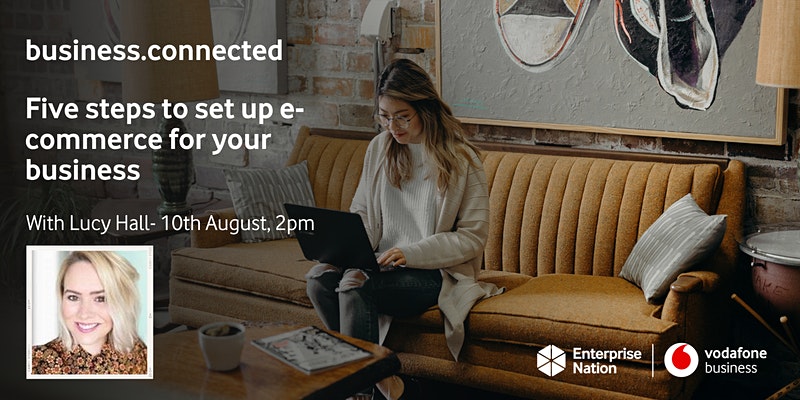 business.connected: Five steps to set up e-commerce for your business
In this free 60 minute business.connected workshop, programme adviser and founder of Avviso Media Ltd, Lucy Hall, will offer key insight into how to you can use set up an e-commerce store for your business. Key takeaways include:
– Understanding the elements you need to create an e-commerce store
– What your product page should include
– How you can take payments, process orders and fulfil them
– How you can use your e-commerce store to sell across multiple platform
– What e-commerce solutions are available for small businesses
Lucy will also share top tips on how you can incorporate e-commerce store into your business
During the workshop, you'll also have the chance to ask Lucy any burning e-commerce questions.
How to join the workshop
Once you have registered to attend the workshop, you will be sent an email confirmation containing a link to join the workshop via Zoom. Please use this link around the time of the event to join.

Enterprise Nation are partnering with Vodafone Business to equip 100,000 small and medium businesses with the digital skills they need to take their operations to the next level.
The free training programme – delivered exclusively online, and consisting of workshops, webinars and e-learning modules – will empower businesses to kickstart digital change, adopt new technology, and stay safe online.
For more information, visit the business.connected support hub.
Guidance from Vodafone V-Hub
The V-Hub supports small-medium businesses with free insight and guidance. Take a look at their knowledge centre for further guidance on more digital skills