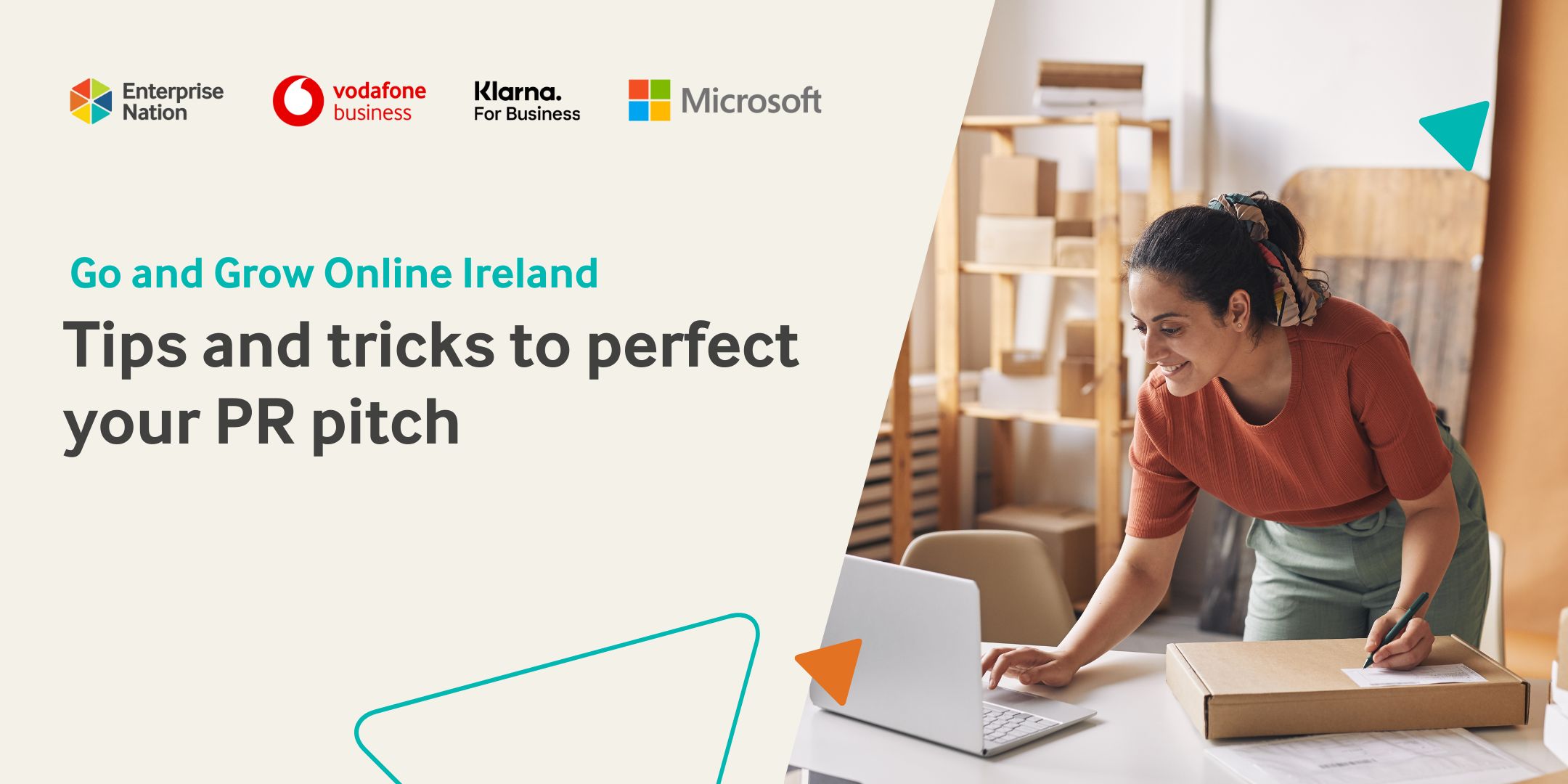 This training is for small business owners who want to learn how to bring Professionalism to their PR pitch and build their brand. As part of this session, Go and Grow Online Trainer Gillian Daly will provide tips to creating a press release, pitching to the press and prepare for key seasons.
​Learning objectives​
This course will cover:​
• Learn how to craft a press release
• Learn how to pitch a story to press
• Prepare for the key Christmas Gift Guide season
Where will the event take place?
When you register you will receive a link to join the event via Go to Webinar. Please note you may need to download the app to access the webinar from your device.
If you would like to submit a question to the panellist please email Nicky at nicky@enterprisenation.com
About Go and Grow Online
Enterprise Nation are working with Microsoft, Klarna & Vodafone to support 20,000 small businesses across Ireland to improve their digital skills.
For more information on Go and Grow Online click here.
You can view Microsoft's privacy statement here.