How Great Design Can Improve Your Sales – Innovation Clinic
June 28, 2022 @ 8:00 am

-

10:00 am

Free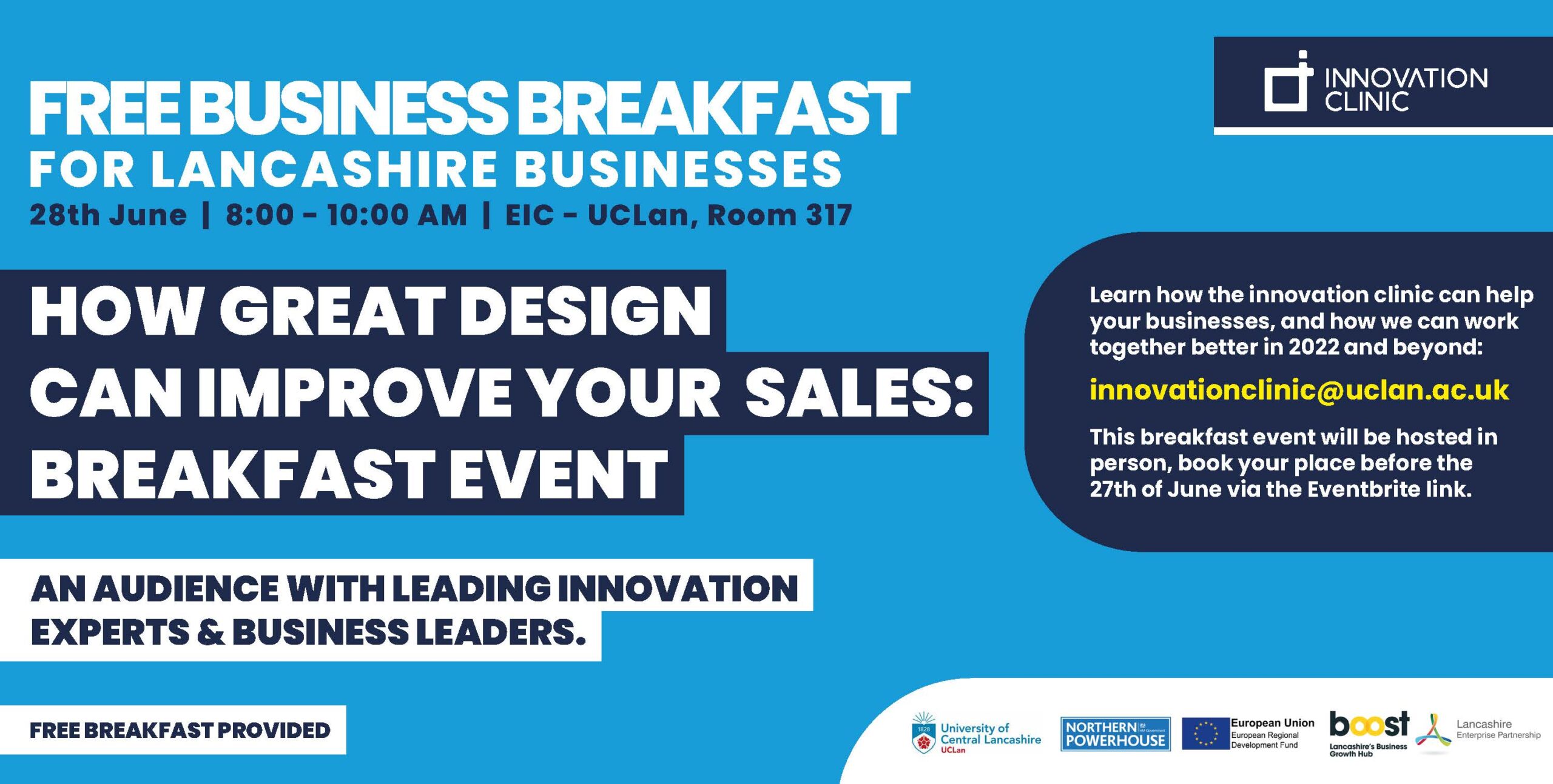 Learn how to use efficient design to stand out in a busy market and improve your bottom line. B2B/B2C/Retail/B2D we have something for you!
About this event
Talk to industry experts to see how market leading businesses use more efficient design strategies, to stay at the top. You can gain access to techniques used by these global leaders and how they make their products, product packaging, and whole brand stand out in a busy marketplace. We cover all sectors and industries who are looking to compete and grow their business.
Environmentally-friendly, resource efficient design strategies not only help the environment but can also help your bottom line, find out how our techniques can help you to achieve the sales you need.
You may know omni-retail, we are experts in consumer/user behaviour and behavioural analytics. We use our insights to make your offer more visible, more relevant and more competitive.
Letting engineering companies shout louder, new start-ups be visible and established businesses be more effective, bringing a global business mindset, top level strategy, and design to empower your business.
Hosted in UClan's State of the Art Engineering and Innovation Centre we will demonstrate and showcase in this high tech environment, "the art of the possible" see you there! 😊
– – 8am-10am – –
730am – 8am – Arrivals meet and greet and breakfast
8am – 830am – Our Help (Innovation clinic intro)
830am – 9am – Techniques into action with Industry Expert with years of global experience
9am – 930am – What's next, why and how…Live case studies across sectors
930am – 10am – Informal Discussions
10am – Onwards – One to Ones as required