Lancashire Forum Creative – EXTRA: "Be Better at Business"
September 27, 2022 @ 9:00 am

-

November 29, 2022 @ 11:00 am

Free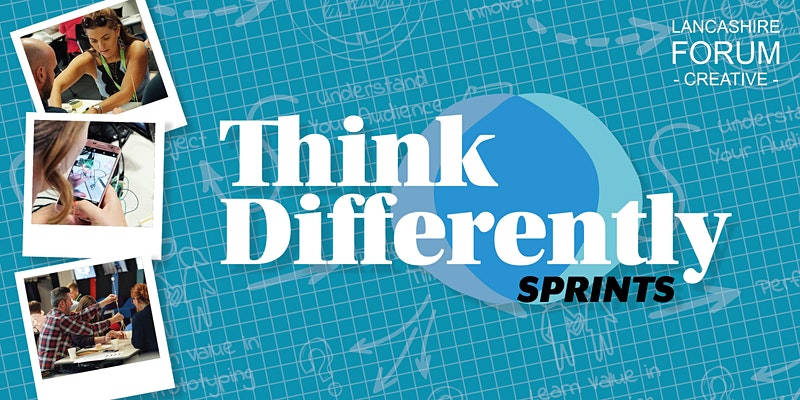 Join this EXTRA programme and enjoy sessions covering essential business lessons with a group of like-minded people.
About this event
On the whole, we don't go into business because we want to be business people, we go into business because we have a talent, a passion, an idea, or out of necessity. The new EXTRA programme from Lancashire Forum Creative is for people who are already good at what they do but want to be better at running their business.
The LFC EXTRA programme will see you working with a group of like-minded peers to provide support and challenge along the way. Alongside sessions on essential business knowledge like Time Management, Strategic Thinking, Leadership and Marketing the programme will help you develop goals, solve business problems and open your mind to new ways of thinking and working, all backed up with the knowledge that a group of peers are there to help.
If you're at a crossroads, want to take that next step, want to develop your business brain or simply want to learn some new tools and techniques, join Lancashire Forum Creative's EXTRA programme starting late September 2022.
What others thought:
'Taking part in LFC Extra was a total game-changer for me. I learned a vast amount through the workshops and from other attendees and it increased my confidence in my own abilities immensely' Michelle Bondesio
Programme Highlights
Think Tank One: Lego Serious Play – Tue, 27 Sept 2022, 9am-1pm
The power of creativity cannot be underestimated. At this initial session we will use Lego to help visualise, build and vocalise our business goals and concerns. This is a fantastic tool that brings the group together, develops relationships and allows you to set goals for the rest of the programme.
Think Tank Two: Strategic Thinking – Tue, 18 Oct 2022, 9am-1pm
This session is all about tips and techniques for doing the everyday business things better. Time management, business strategy and prioritising are all vital for a smooth-running business. The event includes a facilitated peer-to-peer session to help you embed the learning and work on what's important to you.
Think Tank Three: Leadership – Tue, 15 Nov 2022, 9am-1pm
We might not see ourselves as leaders but even a sole trader needs leadership skills to succeed. This session busts some of the myths around leadership and will get you thinking about your own experiences, good and bad, and how to learn from these for the future. Participants will be able to join their peer group for another problem solving and sense-making session.
Think Tank Four: Marketing – Tue, 29 Nov 2022, 9am-1pm
Everyone's favourite! Every business needs to get its message out there and to sell its wares, but marketing needn't be as complicated as it sometimes looks. This session looks at the fundamentals of marketing and how they can be applied to any organisation, big or small.
Think Tank Five: Think Differently Sprint – mid Dec tbc (one session online and 9am-5pm another)
This is the big one! LFC has taken Google's Design Sprint methodology and tweaked it to offer something unique. Over two sessions the TDS will take you from the early idea stage right through to prototyping a new product or service. If you have even a germ of an idea this process will help you explore and develop it whilst learning an invaluable methodology along the way.
Each session is led by experts from UCLan and from the business world. Think Tanks are engaging, interactive and designed to be of immediate benefit. All our sessions are underpinned with the knowledge that the really powerful learning comes when people start talking to one another.
By signing up to the first session, you are automatically enrolled into subsequent sessions.
Eligibility
This programme is open to small and medium sized businesses based in Lancashire. A commitment to attend the majority of these sessions is required.
Please contact us on LancashireForum@uclan.ac.uk if you have any further questions.