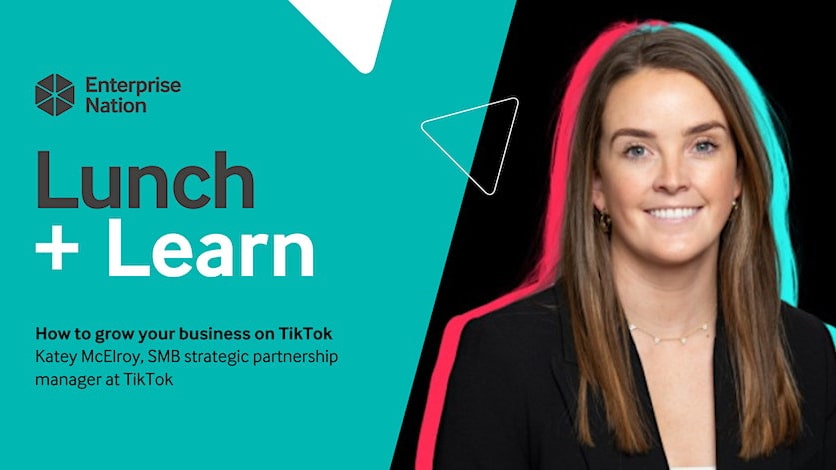 Want to reach new audiences and grow your sales on TikTok? Join this free webinar with Katey McElroy, SMB strategic partnership manager at TikTok.
Small businesses on TikTok contributed £1.63 billion to UK GDP in 2022. TikTok launched in the UK in 2018 and has quickly become a destination for UK small businesses to reach new audiences – from disruptive beauty brands and vintage retailers to restaurants and food businesses.
Millions of businesses showcase their goods and services on TikTok, with many using the platform's growing marketplace, TikTok Shop. TikTok users are highly motivated off the platform, with 47% having bought a product or service and 45% visiting a restaurant or tourist attraction as a result of seeing it on TikTok.
In this webinar, Katey will share top tips for using TikTok as a platform to grow your business.
If you have any questions you'd like Katey to answer during the webinar, please send them to events@enterprisenation.com.
How to join the online webinar
When you register for the webinar, you'll receive an automatic email, including the Zoom link to access the event. The event will begin at the time and date stated in the registration information. If you don't receive the link within two hours of signing up via Eventbrite, please let us know by emailing events@enterprisenation.com. (Note: It may be in your junk folder.)