Make it better (and cheaper) by Advanced Manufacturing Research Centre
June 7, 2022 @ 8:00 am

-

9:00 am

Free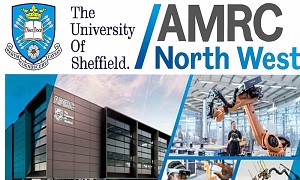 Reduce Costs, Reduce Waste, Improve Productivity, Reduce Errors and Duplication.
The short, 1 hour, workshop, with breakfast provided, will provide an insight into how to reduce costs and errors by using current resources more effectively.
The workshop is designed for Manufacturing SMEs
And will cover:
• How to improve a process
• Symptoms of ineffective processes
• Benefits of effective processes
• Ongoing support options
Following the workshop AMRC staff are available for 1 to 1 discussions.
The workshop is in person and open to Lancashire based Manufacturing SMES and is fully funded through the European Regional Development Fund.
AMRC North West helps the regions' manufacturers grow and prosper by de-risking and developing industry-transforming technology solutions to improve productivity, customer experience and drive profit.
Based in central Lancashire, AMRC North West is a world-class centre for advanced manufacturing research and innovation, and is part of the University of Sheffield Advanced Manufacturing Research Centre (AMRC)