Manufacturers Introduction to Digitalisation by Pete McOnie AMRC NW
October 27, 2021 @ 8:00 am

-

10:00 pm

Free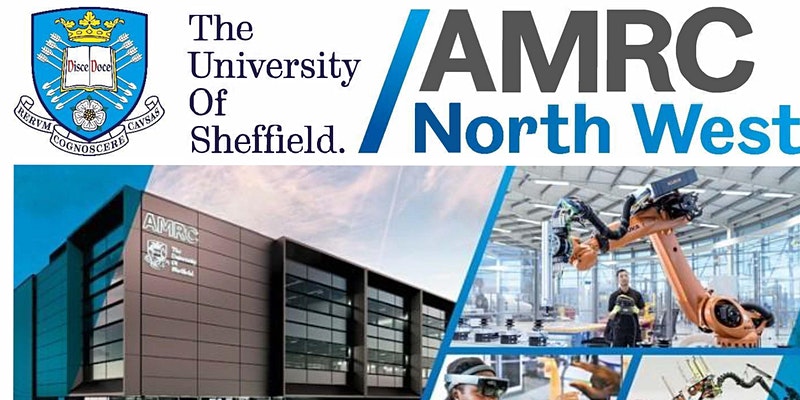 Digitalisation is an option for all manufacturing SMEs and can be started on a shoestring. Pop in on your way to work and breakfast with us
About this event
A short, straightforward, jargon free introduction to digitalisation for SME manufacturers, assemblers and processers who are considering digitalisation but aren't sure where to start or what their next step should be.
Presented by Pete McOnie of AMRC NW topics include what is meant by digitalisation, key problems and bottlenecks that digitalisation can help overcome, barriers to digital adoption and a brief overview of the support options available to North West Manufacturers.
SMEs of all sizes are welcome particularly smaller ones who may, erroneously, believe that digitalisation is for larger companies and is too expensive
Digitalisation for Manufacturers-what does it mean, by Pete McOnie?
When you prepare and deliver a presentation it is often difficult to know until afterwards if it was pitched correctly. I was concerned that I had created too simple a presentation at a recent Digitalisation Demystified event in Lancaster. Feedback included comments about clear, simple easy to follow and lack of confusing jargon. That was such a relief!!
So what does this tell us? Is digitalisation adoption being stilted by the smoke and mirrors of jargonistic 'experts'? Are smaller companies being deterred from adopting potentially money saving digital processes through an expert induced 'cloud of uncertainty'?
It makes me wonder if history is repeating itself. I remember a report (source unknown) from more years ago than I care to remember that reported adoption of computer technologies in the late 80's early 90's was partially restricted due to the person authorising payment not understanding what the money was for. This was exacerbated by the use of jargon in the business cases.
I understand why people are reticent in these situations after all I wouldn't buy a car if I didn't know how to drive. When buying products, holidays, houses, computers etc, we often carry out research first to make sure we buy the right one at the right price. If there is any doubt or lack of clarity many will shy away from making the purchase. The same principle applies in the workplace.
This is where events like the Manufacturers Introduction to Digitalisation can be really valuable to help organisations better understand digitalisation and the benefits it can bring