MP International Trade Breakfast with Dept for International Trade/NWL Chamber of Commerce
March 17 @ 9:00 am

-

11:00 am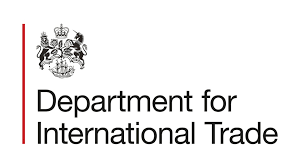 The North & Western Lancashire Chamber of Commerce, in conjunction with WTA Group would like to invite you to our next International Trade Breakfast.
We are delighted that Scott Benton M.P., member of parliament for Blackpool South will be hosting the event to discuss the latest news in International Trade.
Exporting can be profitable for businesses of all sizes. On average, sales grow faster, more jobs are created, and employees earn more than in non-exporting firms. Yet companies remain nervous about starting to sell internationally.
Come and understand what support is available to your business to help it develop, succeed, and take those next important steps into building your overseas trade. If you want to grow your business internationally this is the event for you with the opportunity to meet current exporters and share experiences and advice.
Local exporters will discuss their journey in exporting, followed by a panel of representatives also including the Department of International Trade and industry to answer your questions.
Come and meet the team from North & Western Lancashire Chamber of Commerce and your local Department for International Trade Advisors with refreshments and breakfast delights.