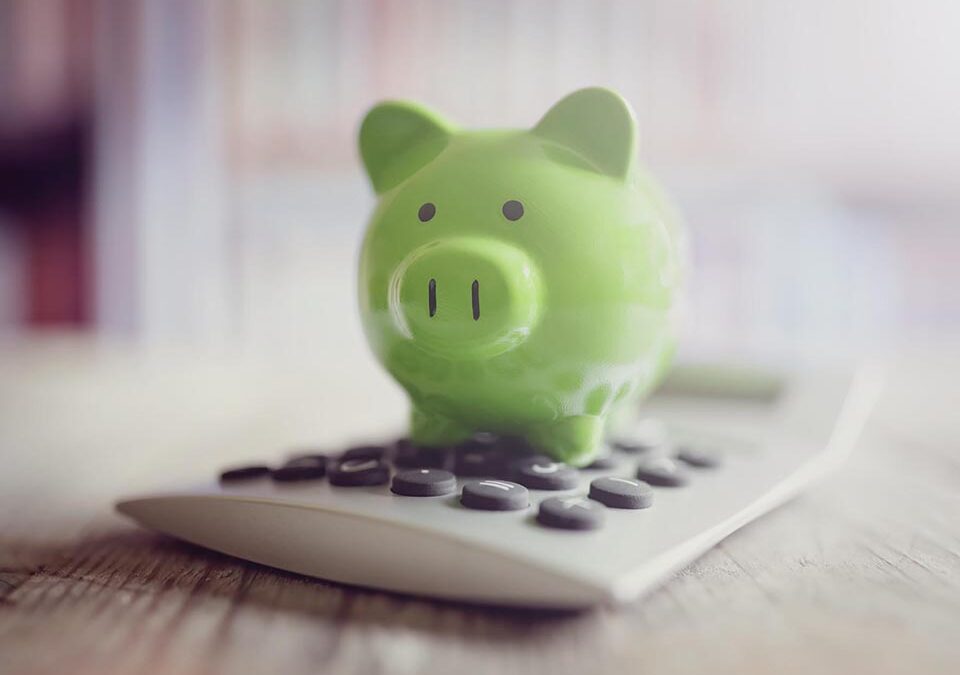 The Fylde Coast Businesses Cutting Carbon With MaCaW
MaCaW, the Making Carbon Work Project which operates from UCLan and is part funded by the European Regional Development Fund, is helping SMEs across Lancashire reduce costs and carbon. On the Fylde Coast, the average saving per company is £9,887. So, if your SME is based on the Fylde coast, how much could you save?

For any business, carbon emissions can be a difficult thing to visualise. Reducing your carbon footprint by 10 tonnes, for example, sounds reasonably impressive but it's difficult to get a clear handle on what that means. It can all feel a little abstract.
When MaCaW gets involved however, the value in carbon reduction becomes much clearer – and far more relevant. Recently, MaCaW's combination of support, analysis and grant matched funding of up to £15,000 has helped Fylde Coast SMEs each identify an average of almost 31 tonnes of carbon savings from their businesses.
That's the equivalent of 14 cars being taken off the Fylde's roads – by each business. And it represents an average saving of £9,887 per SME.
There's nothing abstract about that.
Which Fylde Coast businesses are cutting carbon with MaCaW?
If you work on the Fylde coast, you'll know Chelsom, the specialists in bespoke hotel, public, leisure and cruise ship lighting design, manufacture and restoration. With MaCaW's help, the company has identified savings that will cut almost 34 tonnes of carbon from its Blackpool operations, saving almost £12,000.
Easthams Solicitors, not perhaps an obvious choice for carbon reduction, has worked with MaCaW to find ways to reduce its CO2e output by 13.6 tonnes, saving over £6,000 and demonstrating the potential for any business – not just Fylde coast manufacturers – to benefit from the initiative
And claiming the crown in terms of overall potential emissions reductions (so far, at least),, Ingle's Dawndew Salad in Poulton has identified ways of removing over 114 tonnes of carbon from its production processes, representing a saving of almost £30,000.
There are more local success stories. Links Signs & Graphics. Allan J Hargreaves Plant Engineers. Steeleson Engineering and Private Label Nutrition are just some of the Fylde Coast businesses making their carbon reduction activities count. And every single one of them has received recommendations that will save thousands of pounds.
How much could you save?
Ingle's may be the Fylde Coast's largest potential cutter of carbon, but could your business cut – and save – more? MaCaW is helping more Fylde Coast businesses lower their carbon footprint right now. We'd love to help you lower yours.
Starting is simple. Find out how it works now.
How can my business benefit?
Our team will help you to identify opportunities to improve your organisation's energy performance, reduce energy wastage and obtain related economic and environmental benefits.
The project will:
Offer eligible SMEs a 50% match funded grant for the purchase of low-carbon technology – value up to £15k (grant)
Increase energy efficiency within your organisation and thereby reduce CO2e emissions
Identify potential areas where low carbon technology can be installed to reduce CO2e emissions
Identify opportunities for product diversification into low carbon products
Support re-engineering of productive processes reducing carbon burden
Reduce Lancashire SME carbon footprint
MaCaW is a University of Central Lancashire (UCLan) project, an industry and academic collaboration funded by the European Regional Development Fund (ERDF), and supported by Boost; Lancashire's business growth hub.