Take a virtual tour of your next office
There's now an easier way to see what could be your next office
While Google Street View has been around for a few years, it is now possible to go inside commercial buildings for a chance to view what's inside.
This technology has been used by the business mentors at Blackpool Unlimited at the resort's Enterprise Centre in South Shore who have opened their doors so prospective businesses can have a peek at what could be their move to the next level.
Google Street View gives you a 360-degree virtual tour of the former Lido building on Lytham Road which has been a hub for hundreds of start-up and growing businesses in Blackpool and the centre of enterprise on the Fylde coast.
Simply go to http://bit.do/lookaroundEC to have a look around the Enterprise Centre which shows you all the offices, meeting rooms, reception area and layout of the building from the perspective of a person walking around.
Featuring a range of high-quality and affordable facilities on your doorstep, EC² meeting rooms and office space are ideal for businesses looking to move out of their bedrooms and into a more business setting.
All EC² office spaces are fully serviced with excellent facilities, offering flexible terms tailored to the business' needs, whether they are a start-up or a growing business.
And even if you don't require office space, EC² can provide your business with its own "virtual office", giving your company more flexibility and the advantage of having a business address of its own.
Cllr Mark Smith, Cabinet Member for Business and Economic Development, said:
"As well as telling people about the Enterprise Centre through a variety of platforms we wanted to use the technology at our disposal to show the inside of the building off.

"Google Street View allows people to explore what EC² has to offer; the modern office space which is there for any new and growing business to use, without having to visit. We hope having this tool will make more businesses realise there is an alternative to working from their spare room.

"Blackpool has some of the best rented office space on the Fylde and caters for every business need. Now you can see it before you visit and we are certain it will see the Enterprise Centre reach it's potential of putting businesses in the resort at the forefront of the local economy."
Blackpool Enterprise Centre
A range of office sizes to suit your needs
Flexibility to move to larger or smaller offices as your requirements change
24/7 access
Reception service provided Monday to Friday 9am to 5pm
Printer, copier, post and package handling during normal office hours
Free Wi-Fi
Telephone and broadband packages available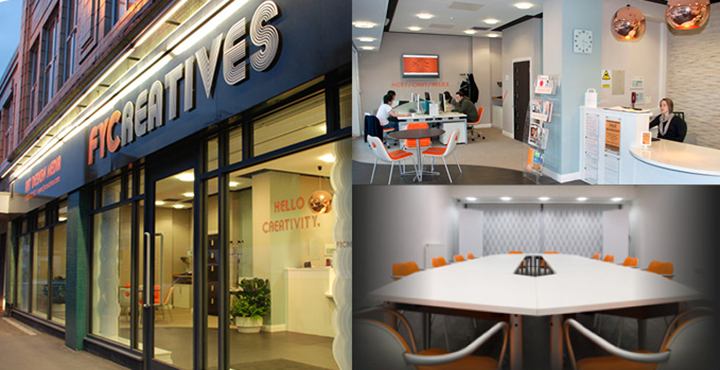 FYCreatives Hub
A range of office sizes to suit your needs
Flexibility to move to larger or smaller offices as your requirements change
24/7 access
Reception service provided Monday to Friday 9am to 5pm
Printer, copier, post and package handling during normal office hours
Free Wi-Fi
Telephone and broadband packages available