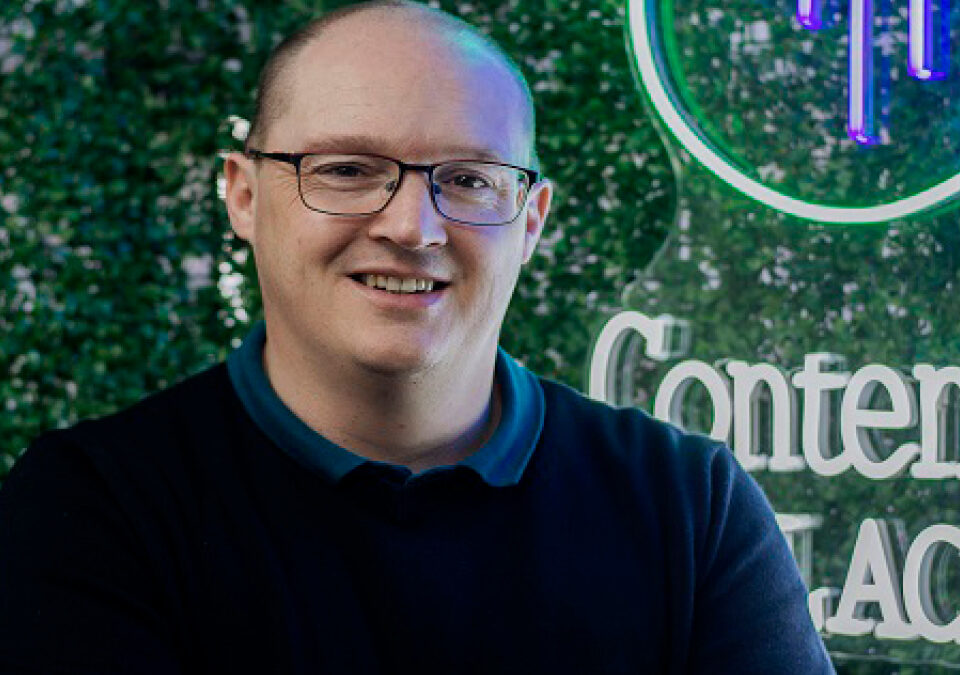 Blackpool Unlimited launches new 'Talking Business'podcasts with voice of radio and entrepreneur Ged Mills
Blackpool Unlimited, Blackpool Council's business support service has launched the first episodes in its new podcast series 'Talking Business' - with the help of veteran broadcaster Ged Mills who has used the Blackpool advice service himself to set up his own business. 
The podcasts feature different people chatting about their experiences and the challenges of starting and growing their own business or venture.
The first podcast features Ged who has built a career with his voice. As a veteran of the BBC, talkSPORT and Radio Wave, he will be familiar to listeners in Blackpool and beyond.
Ged has now set up his own company Content Creators Blackpool which helps more businesses take advantage of podcasting and video content.
The seeds of thinking about a potential business venture were sown when Ged heard about Get Started, one of the businesses services offered by Blackpool Unlimited when he was presenting on Radio Wave.
As he prepared to launch Content Creators Blackpool, Ged got in touch with Blackpool Unlimited who provide wide ranging business advice and practical information and have supported a range of start-up and growing businesses in diverse sectors from window cleaning to food services, language teaching to art sessions.
In the podcast Ged talks about his 20-year career in broadcasting, about the Covid conditions that led him to launch Content Creators Blackpool, and with a hundred ideas swirling in his head the support and advice that he needed to find strategic focus.
Ged commented: "What I really liked about Blackpool Unlimited is that you can come up with a grand plan and they will never say, 'forget that, what you need to do is X'. They ask, 'so how are you going to do it?' and they help you put plans in place to make it happen. I am now working with other companies and with Blackpool Unlimited to produce their podcasts which can be viewed on all platforms and its YouTube channel."
Cllr Mark Smith, Cabinet Member for Business, Enterprise and Job Creation, said, "Blackpool Unlimited is a fantastic place to find practical advice and guidance geared towards both start-up and growing businesses. I would urge anyone looking for assistance to contact our knowledgeable and friendly team of advisors.
"I also invite budding entrepreneurs to take a look at the podcasts so that they can hear more about others experiences, their business journey and how they have met challenges along the way."
For help turning a passion into a business, talk to the specialist team at the Enterprise Centre, Lytham Road on 01253 477147 or visit www.blackpoolunlimited.com/start-up to find out more about how they can help.