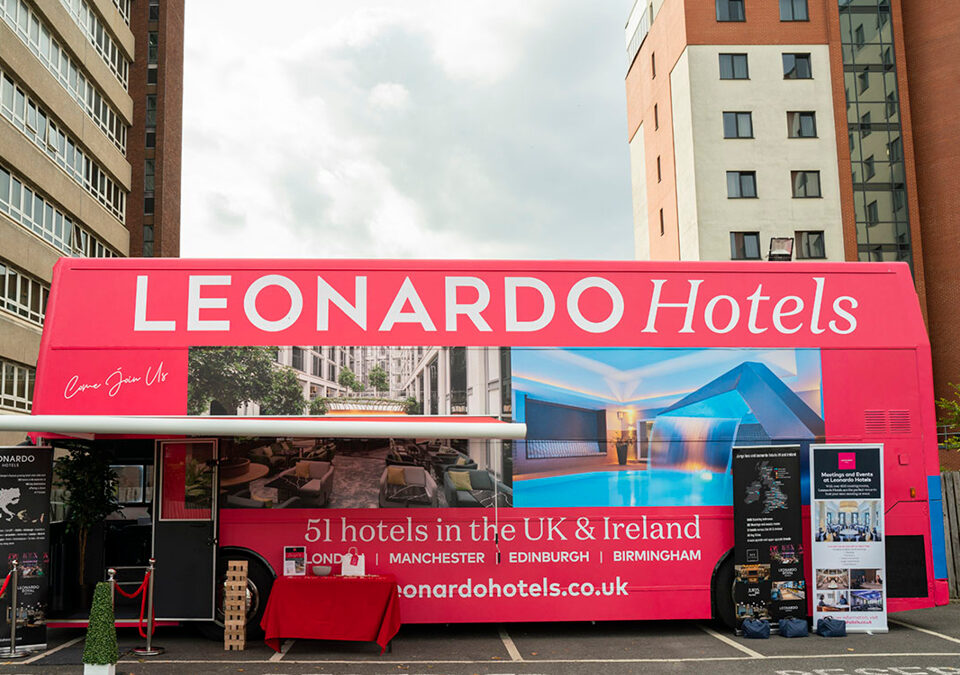 The Bed on The Bus...How one Blackpool business is helping take a hotel on tour
A Blackpool business has been the driving force behind a leading hotel chain transforming a double decker bus into a hotel on wheels.


With headquarters in Burton Road, Roadshow Promotions are promotional vehicle specialists. With a large fleet of vehicles, they work with big name brands across the country to make a huge impact.
For their latest project, Roadshow Promotions teamed up with leading hotel chain Leonardo Hotels to give the double-decker bus a stunning new design and purpose, inside and out.
It was all to raise awareness of the rebrand of the chain's UK and Ireland portfolio from Jurys Inn to Leonardo Hotels.
Roadshow Promotions Director Natasha Greenley, who led the project, said: "This was one of the most comprehensive and challenging conversions we've completed and it's a wonderful example of what can be achieved with imagination, creativity and know-how."
"It took three months to turn a double decker bus into a hotel room. We're extremely proud of the finished result and Leonardo Hotels are delighted with it too." 
"When there's so much competition for attention, it's great to see brands like Leonardo Hotels are realising the creative and marketing power of promotional vehicles."
For the bus tour, the lower deck was converted into a meeting room to showcase the chain's extensive hotel offer across the UK and Ireland. 
Whilst the upstairs was taken to new heights, as the Roadshow Promotions team recreated a Leonardo Hotel bedroom complete with bed, desk, armchair and lamp. 
From wall art to flooring, the result replicated the hotel chain's stylish look that customers can find in any of their locations.
The bus was also kitted out with full electrical and networking systems which enabled sound, light, screens and internet, fully transforming the bus.



Andy Besent, Head of Sales at Jurys Inn & Leonardo Hotels said: "As part of the re-brand our idea was to take a sample mobile bedroom out to our hotels and customers on a branded double decker bus to show off the new look.
Roadshow Promotions have been a great partner in making this vision happen, helping us to deliver a branded double-decker bus with a bedroom upstairs and meeting room downstairs."
"Everyone who has visited the bus on its tour from Plymouth to Inverness has really enjoyed the experience"
For more information, visit www.roadshowpromotions.co.uk