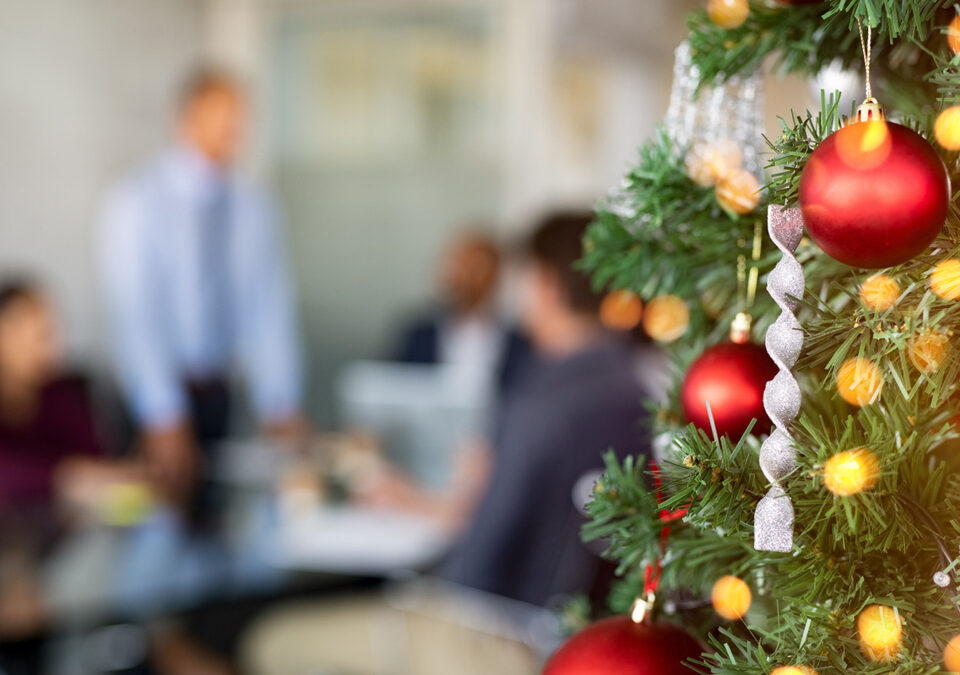 The season of selling – is your Blackpool business ready for Xmas?
If it's set to be one of your busiest times of the year, it's worth taking time to plan your Christmas trading properly. Here are 6 quick tips.

1. Find your Christmas connections
You don't have to be in an obviously Christmas-connected business to take advantage of the season. Yes, we may be approaching peak season if you sell greetings cards, decorations or fairy lights but chances are, as we all prepare to head out on a range of Christmas events, that it's also going to be peak season if you run a nail bar, a restaurant, a fashion boutique and more.
If you launched your Blackpool business this year, look for your Christmas connection. Not every business has one – but many do.
2. Build Christmas presence
Marketing your Blackpool business is a 365-day a year commitment. At Christmas, however, the rewards can be greater, so it's important to really make an effort to stand out. A great way to do that is with a campaign that feels a natural, authentic part of what you do.
Launch a limited edition product—a festive craft ale if you're a micro-brewery; a Christmas inspired nail art collection if you're a nail technician. If you're a baker, run a best Christmas bakes campaign across social media. If you're a charity, why not run an advent calendar of volunteers that's part thank you and part awareness-raiser?
3. Start early!
The time to start planning for Christmas isn't Christmas. Although the ideal time will vary depending on what you do and what you have planned, Christmas campaigns are often finalised over summer and certainly during early autumn. That ensures you have the time you need to properly plan the campaign, develop products, create ads, posters, mailshots etc and make seasonal alterations to your website.
4. Feel festive
You're a car paint and bodywork specialist. Does it really matter that that you add a Santa hat to your website logo? No, almost certainly not, because you're not offering a service that's even remotely Christmassy and most of your customers are insurance companies.
But what if you're a florist posting ideas for great Christmas wreaths? Or a butcher with a prize turkey draw? Or a hairdresser posting your favourite looks for the festive season? Now, you're getting festive in a real and authentic way and you want your social media and website to reflect that. Avoid the 'bah humbug' and give your digital presence a bit of Christmas sparkle with a tinsel-tastic banner or a festive filter.
5. Stay in touch with your customers
Keeping lines of communication open with your customers in the run-up to Christmas isn't just about selling.
It could be about practicalities. If, for example, you take the time to find out when your major clients are closing down for the holiday, you could factor that into your opening hours to avoid spending Xmas overstaffed.
A client chat could help you understand likely demand in the final run up to Xmas and during January and February, so you can plan stock buying and production accordingly. A call could also be a quick, simple, personal and inexpensive way to say thank you for another year of business.
6. Plan for your peak season
You're a plumber. A solicitor. A copywriter. Christmas doesn't really impact you (in a business sense, at least). Your peak season may come in the New Year or in spring. So take advantage of the relative peace and put plans in place now for budgeting, staffing, marketing, purchasing and the big strategic decisions you'll need to make to steer your Blackpool business through the next year.

Need a little advice to help you prepare for Christmas or the coming year? Talk to us now.