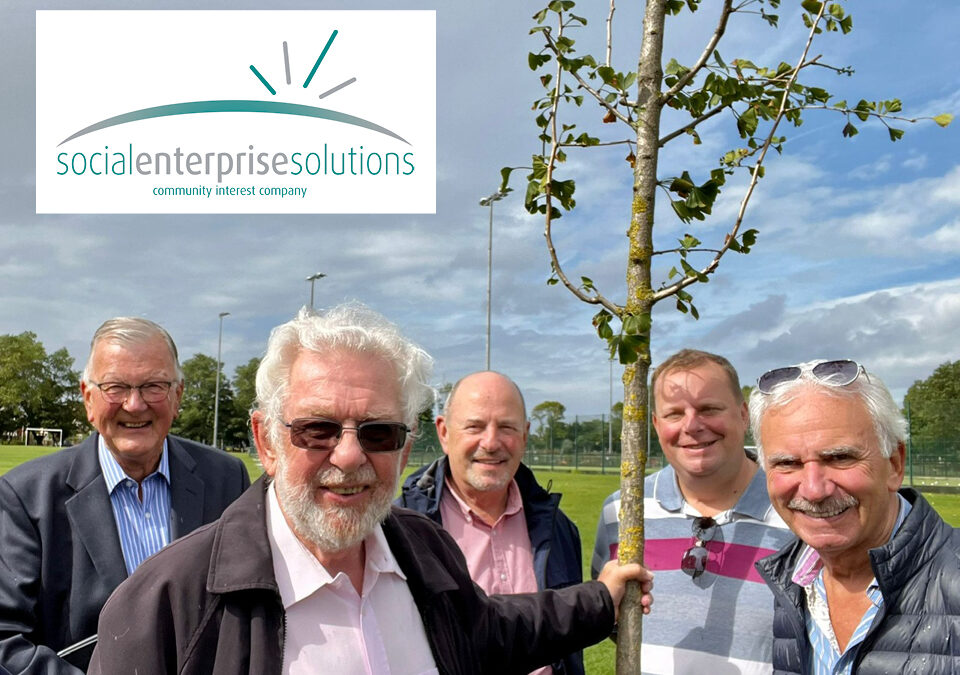 "We were one of the first tenants at the Enterprise Centre, and we've never budged."
Even a social enterprise needs to be a business first and foremost. That's why "it needs to be located in the same world," says Tony Carr, as he explains the reasons he made Blackpool Enterprise Centre the base for his organisation.
Lots of businesses do good. What makes a social enterprise different is that doing good is a part of its constitution. That's the case for Social Enterprise Solutions (SES), which has been championing social enterprise in Blackpool since 2006.
"Often, particularly where there are areas of deprivation, social enterprise tends to flourish, explains Tony Carr, Managing Director of SES and Lancashire's Social Enterprise Champion for 2021/22. "We've been working to develop the sector in Blackpool since then, working to explain what social enterprise is, bringing communities together to create a more sustainable approach to community development, and embedding social enterprise within Blackpool Council's strategy."
As the company launched, Blackpool Enterprise Centre had just been completed. "We were one of the first tenants here and we've never budged."

Creating a Social Enterprise Town
"We work with charities that want to develop a secure income arm," says Tony. "We also help organisations develop new strands of their business which operate in the same field but which focus on helping others rather than driving profit. For any organisation looking to do more with their corporate social responsibility, we help create their route map.
"The entire notion of Social Enterprise Places was developed in this office. It's been taken up nationally by Social Enterprise UK (SEUK), but ironically Blackpool hasn't yet had the accolade of becoming a Social Enterprise Town, which, a little like being named a Fair Trade town, can help increase focus and funding. We're hoping that will change very soon."

Part of the business world
"Any social enterprise has to be sustainable," Tony stresses. "If it is to deliver real social impact it has to operate as a business first and foremost otherwise you're dependent on donations and philanthropy. That's a much less secure way to operate. That's why we based ourselves in a business hub rather than a charitable one. We had to be located in the same world as other enterprises."

Why choose the Enterprise Centre?
"We get great help from the business support team here. If we have ideas they always consider them. The meeting rooms and presentation areas are great. We started out running our office and a hot desk facility. and the way we use the centre has grown and developed.
"It's a pleasant environment - a friendly environment. The beauty for us is that we don't have additional bills coming in because it's an all-embracing rental that covers your lighting, heating and onsite support, so you've got that financial certainty. We've been very happy here."

The right decision
"It's also an impressive building," Tony adds. "We receive visits from lots of people of significance that we're working with - National Lottery funders, MPs and representatives from the Cabinet Office. The Enterprise Centre is well positioned, so people can find it. You get a sense of business focus. That works for us. There's a quote on our website from Peter Holbrook, CEO of SEUK who describes us as 'responsible thought leaders in the development of the social enterprise sector'. The building does play into that.
"Looking back, it was the right decision to locate ourselves here. It still is the right decision because things are happening within the sector going forward and being here makes it easier to be part of that."

To find out more about developing the social enterprise element of your business, talk to Social Enterprise Solutions