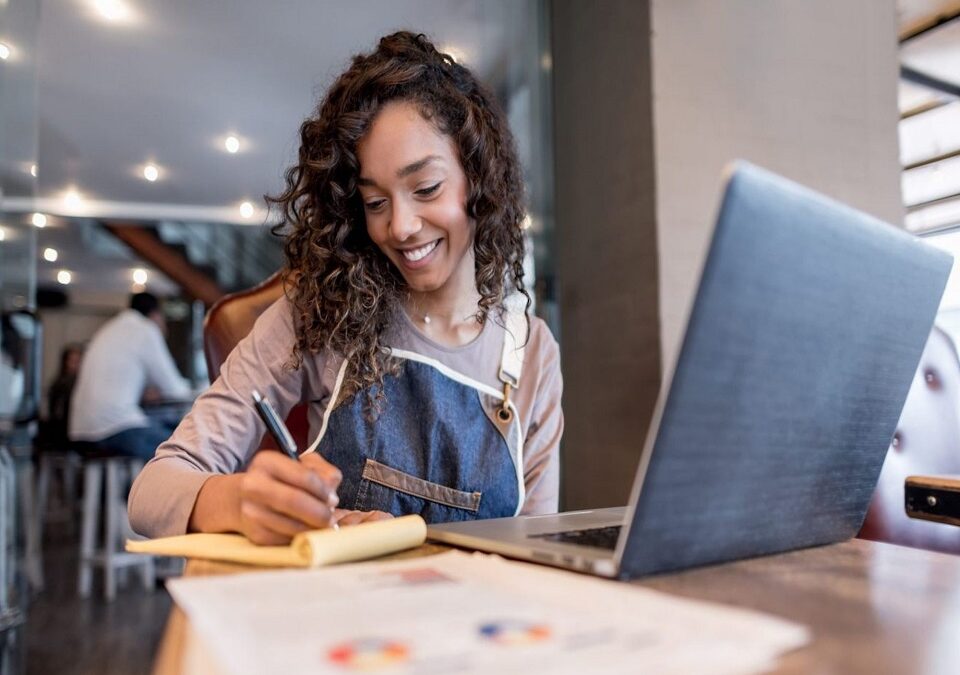 What's the key to success in business?
What's the key to success in business? It's the age-old entrepreneurial question. Sure, external factors are important. If times are tough in your sector, you might have to work hard just to survive, let alone grow.
In other circumstances, there are usually three critical factors that determine whether a start-up or small business will succeed.
A little bit of luck every now and again also helps - as does knowing you have the support of your friends, family and others.
How do I come up with a business idea?
There is no single, or right way, to come up with a business idea. Many entrepreneurs start their business in a sector or field where they have previous experience or an interest. Others decide to start their own business after discovering that no one offers a solution or product that solves a problem they and others are experiencing.
Some entrepreneurs have that 'eureka' moment and decide the best way to bring their invention or idea to the market is to do it themselves. Others decide that, whilst they want to work for themselves, they would feel more comfortable taking that step by buying a franchise and benefitting from an established brand.
While you may do a lot of research on "best business ideas" while looking for inspiration what matters most is that the business idea you have fits your life and matches your interests and personality, otherwise it is unlikely to work in the longrun. Not every best idea out there will work for everyone.
Is your business idea viable?
Before you start up, you must thoroughly test the viability of your business idea. Do your research, only then can you be reasonably certain that sufficient customers will buy from you at the prices you need to charge so that you can generate enough profit.
If you've identified a genuine, sizable market need that isn't being served, you could have a firm basis on which you can start what could grow into a highly lucrative business.
Otherwise, market research enables you to gauge response to your business idea. Basically, you have to communicate directly with potential customers to find out what they think about your products/services and prices. The more customer feedback you have, the better.
You also need to find out what level of competition you face and decide how you can gain a competitive edge by offering better or more benefits to customers. If you can't better or even match a competitor in a market that is already well served, you need to reconsider whether your business idea can succeed.
Gathering information about your market and using it to produce your business plan before you start trading is crucial. It enables you to improve, change or scrap your idea altogether. Acting on market research - either with major or minor changes - enables you to improve your chances of success.
Consider your skills and attributes
If your new business is to do well, much will depend on you. Your experience, knowledge of your sector, market and running a business, skill, personality, attitude and commitment will have a great bearing on your chances of success. If you don't have what it takes to start and run a business, even the greatest idea might not work as a viable venture.
So what if you are lacking? Having natural ability is hugely beneficial, but with time comes knowledge and experience. You can also educate yourself or seek training. There's also plenty of advice, support and practical resources for new businesses - if you look in the right places.
Arguably, it's the other qualities that are more important when running a small business - passion, drive, ambition, commitment, resilience, self-confidence, belief, organisation and discipline. In business, these separate the winners from the losers.
Can you afford to start your own business?
Many businesses fail because they run out of cash. Their owners simply don't have the money to settle their bills when payment is demanded.
You need to be sure you have enough money to set up your business and that you have sufficient funds to cover your living expenses until your new venture generates enough money to pay you a a wage. You might have to wait longer than expected to earn the amount of money you'd hoped for. This is common for new businesses. Overnight success stories are very rare.