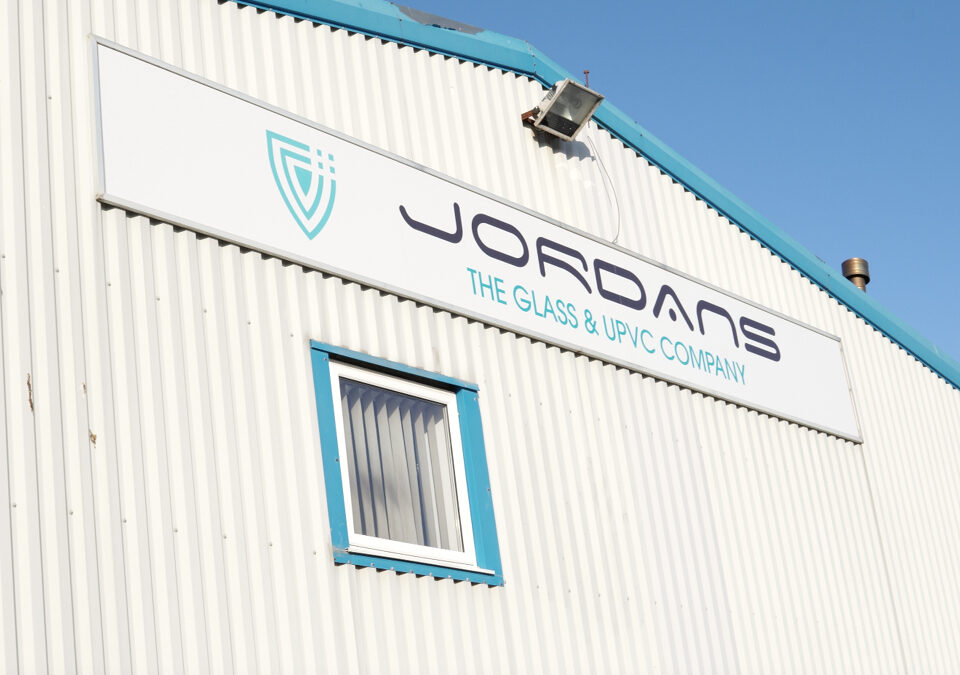 Clear Vision for Blackpool Glass Company
A Blackpool glass company has tripled in size following its move to the Enterprise Zone with help from Blackpool Council's Growth 4 Business team
Jordans Glass, which manufactures a number of glass-based products, has trebled its floor space after investing in new premises to meet the demands of the business. They had outgrown their existing unit at Sycamore Business Park, where the lack of space was hindering their growth.
Now, the family business, founded in 2005 by husband and wife Ronnie and Mandy Jordan, and which employs a number of family members, is flourishing after a move to Amy Johnson Way and significant investment in new hi-tech machinery.
Serving both the trade and public, Jordans makes glass, splashbacks, balustrades, mirrors, shower screens and decorative glass furniture. It offers a same day glazing service and is able to make the largest sheet of glass available in the town.
The new facility features a customer showroom, offices, manufacturing and warehouse space with the capacity to grow to meet future demand.
To realise its growth ambitions, the business has been working with Blackpool Unlimited's Growth 4 Business service.
Managing Director Ronnie Jordan explained "We have been working with Donna Taylor, a high growth business advisor with Blackpool Council. Together we have created a three year growth plan which we are currently implementing. Donna has also helped us make valuable connections within the town and is continuing to work with us on supply chain initiatives."
Donna Taylor commented "This is a truly inspiring business. Despite facing a number of challenges, Ronnie and Mandy have continually reinvested in their business. Their hard work, determination and success enabled them to invest in larger machinery, create a number of jobs and win bigger contracts across the North West. I am delighted to see them go from strength to strength."
G4B Service
G4B is Blackpool Unlimited's Growth for Business service. It partners experienced advisors with established local businesses who want to grow by expanding their product or service range, their skills base or the markets they reach. Organisations are given a dedicated advisor with real-world experience of growing and running businesses. They understand the challenges that growing the business brings. The G4B team know what it takes to turn ambition and hard work into growth. They can listen, advise and support local companies - and help open the door to new opportunities.
To contact the team please call 01253 477147