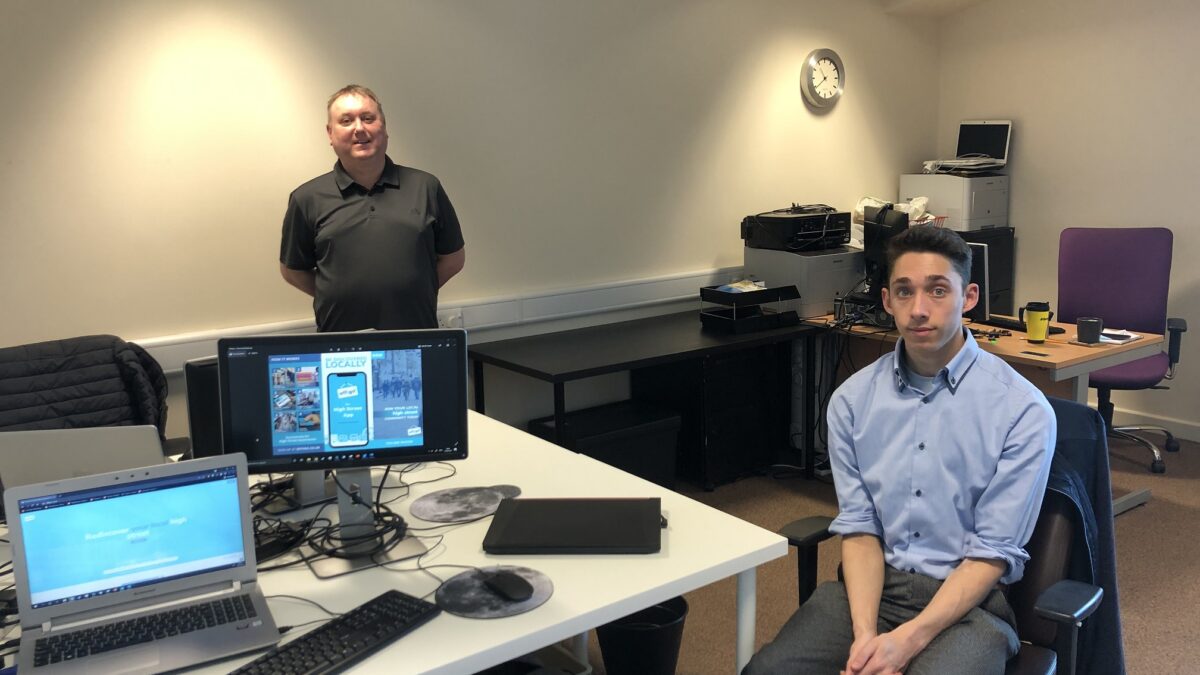 Blackpool Council's Kickstart gateway helps young people into the workplace
Blackpool Council is helping local young people into work via the government's Kickstart Scheme, which provides funding to create job placements for 16 to 24-year-olds on Universal Credit who are at risk of long-term unemployment.  
As a registered Kickstart gateway, the council is acting as an intermediary for local employers to help them get the funding they need to employ a young person on a six-month job placement.  
Pastoral and employment support is provided by dedicated Kickstart coaches and the council's Adult Learning team. Every young person taking part in the scheme receives tailored guidance throughout the process, covering topics such as confidence building and teamwork, as well as CV and application writing. Some local employers are likely to be able to offer young people a more permanent job at the end of their placement, but where this isn't possible their Kickstart coach will offer ongoing support to help them to find their next job. 
Blackpool-based business Offigo, which provides a digital platform to help people to discover local businesses and high street offers, were the first company to fill work placements under the council's gateway, offering 24-year-old Dylan Raybone a Kickstart placement as a Graphic Designer. 
Offigo CEO and Founder, Dave Preston, said: "Before COVID, we were going through an investment process to launch across Lancashire, but this stopped when the high streets shut due to the national lockdown. We had interviewed staff for the 10 new jobs we were creating, so it was really frustrating, but we continued to develop Offigo ready for when the high street reopened. The Kickstart Scheme will allow us to recruit staff to build the team and progress with our Lancashire plan. 
"I am a big advocate for giving young people the same opportunities as I had when I was younger. I am proud to have been chosen as the first employer to offer placements under the scheme. Our Kickstart contacts, Andrew and Kelly, have both been really helpful in providing support and advice. This scheme will hopefully allow us to build the team and grow the company beyond the Kickstart period and create further jobs too." 
Dylan, who began his placement in March, said: "My Universal Credit work coach informed me of the scheme and sent me Kickstart opportunities related to Graphic Design. When I saw the position to work for Offigo, I sent my CV and cover letter, which led to an interview. I was thrilled when I found I had impressed enough to get the job. 
"I've been really enjoying it. It's great to find an opportunity that allows me to practice my skills in a real workplace environment. The things I am learning from the placement here at Offigo are invaluable, and the Kickstart Scheme has given me that opportunity.   
"Kelly, my Kickstart coach, has been great. We speak regularly so she can see how I'm getting on, and we discuss what I'm doing well at and what I could improve on. This is my first time in a job, which was daunting at first. However, knowing I have the support in the office and with Kelly, this is helping me improve my confidence and skills so that I can be the best I can be." 
Cllr Mark Smith, Blackpool Council's Cabinet Member for Business, Enterprise and Job Creation, said: "As we begin to focus on our post-pandemic recovery, mitigating the damage caused to young people's prospects is just one of the many challenges we face nationally. It's vital that they aren't left behind. 
"As a Kickstart gateway, we are delighted to have teamed up with so many employers across Blackpool to offer high-quality placements, as well as roles within the council, up until the scheme's end in December 2021. Discussions are also ongoing with our partners in the leisure and tourism sector to provide more Kickstart placements throughout the year. 
"Kickstart is about providing access to the right opportunities at the right time, for both employers and young people. We want to help build the confidence and skills needed for a successful working life." 
Anyone aged between 16 and 24 receiving Universal Credit can speak to their JCP work coach to find out about current Kickstart placement opportunities.  
Applications for employers to enter Blackpool Council's Kickstart gateway are now closed, however employers of all sizes are able to apply for scheme funding directly at www.gov.uk/guidance/apply-for-a-kickstart-scheme-grant