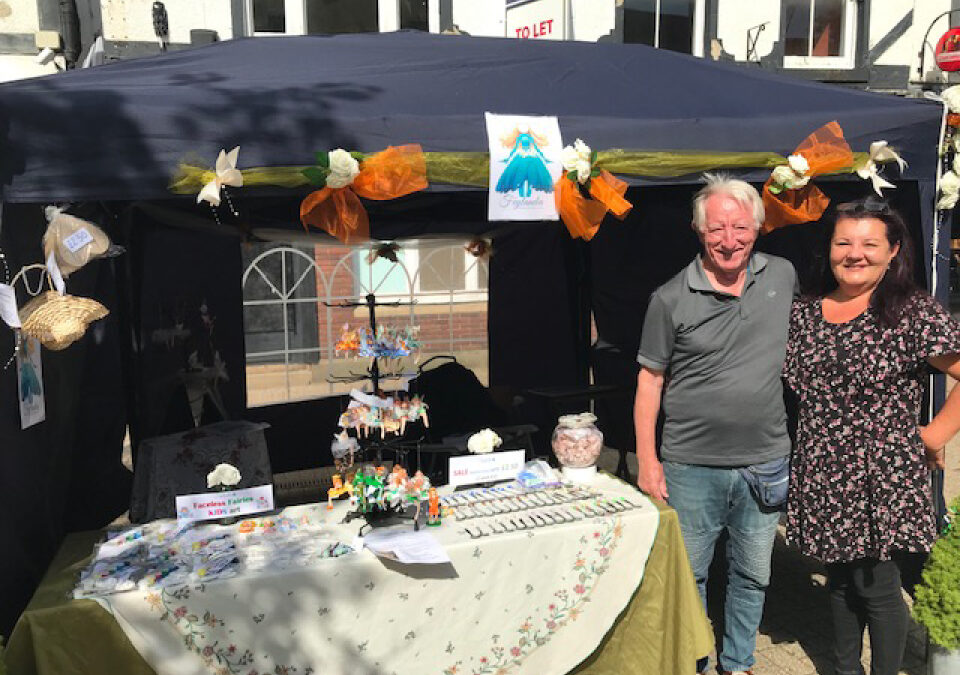 Pursuing Dreams: From Artistry to Entrepreneurship
"Everyone we have spoken to has been friendly, listened to our goals and given us tailored support".
 Those are the words of Judy Burton who had always been passionate about art but had never run a business. So when she and her husband Steve were ready to start their business Feylandia, a collection of handcrafted miniature fairies, they naturally had a lot of questions. Talking to Blackpool Unlimited has helped them find the answers.
Steve, a retired teacher and Judy, a talented artist, approached Blackpool Unlimited for support in launching their business. Judy's flair for crafting intricate designs had always led her to dream of turning her artistic talents into a business. She is the creative force behind the enchanting fairies and enjoys creating them to suit various themes, colours and hobbies. Each fairy has its own story and personality and can be custom made to suit the customer's wishes. 
 "We didn't have prior business knowledge, and we've never run a business before," explained Judy, "we had so many questions and didn't know where to begin. Blackpool Unlimited was recommended to us because of their support of aspiring entrepreneurs."
In a 121 meeting with Chris Rose, an experienced business advisor, Steve and Judy had the opportunity to ask their questions and get the answers they needed to get their business started. "Chris and his colleagues provided us with valuable insights and guidance, and we felt completely comfortable asking anything," said Steve.
Steve and Judy received guidance on the different business structures, weighing the pros and cons of becoming a sole trader or forming a limited company. They also sought advice on routes to market, as they were unsure about the best channels to showcase and sell their miniature faceless fairies.
Feylandia can now be seen at local artisan markets and the couple are establishing an online presence through their website, allowing fairy enthusiasts to acquire the magical pieces. The next phase of their growth includes securing partnerships with local gift shops and garden centres, allowing them to expand their reach and make their products accessible to a wider audience.
Recognising the need to keep up with the growing demand for their products, they have been busy enlisting skilled crafters to assist with the production process, especially producing stock for Christmas. This not only ensures that each fairy maintains the same level of artistry but also creates employment opportunities in Blackpool.
Reflecting on their journey so far, Judy shared, "everyone we have spoken to at Blackpool Unlimited has been friendly, approachable and helpful. They have each listened to our goals and given us tailored support. We are so grateful for the support and advice we've received." 
"It's never too late to follow your dreams", concluded Judy, "with the right support and guidance, you can turn your passion into a successful business venture." 

Products are now available https://www.feylandia.co.uk/
For help launching your business, talk to Blackpool Unlimited