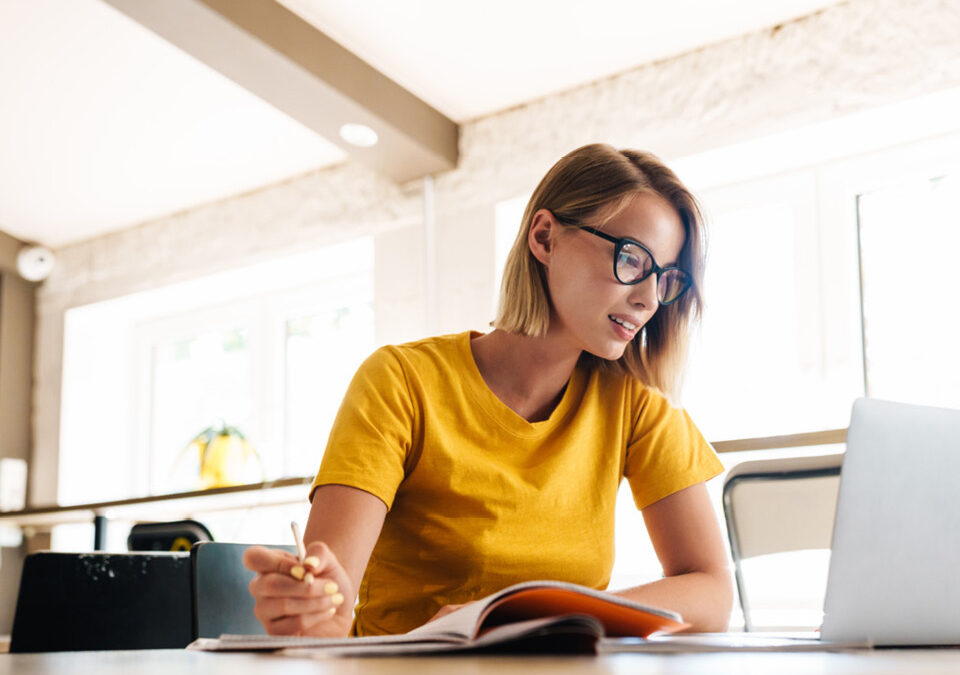 Sole trader or limited company:
what's the difference?
They're some of the questions we're asked most often: what's the difference between a sole trader and a limited company? Does it matter which one you are? Which is the right option for you? In this post, you'll find some answers…
When you set up your business there are a thousand things to think about. It may not seem like it at the time, but one of the most important is the legal status you choose. Whether you operate as a sole trader or a limited company may not make any difference to what you do and how you do it, but it can have a big impact on everything from the way you pay tax (and the amount of tax you pay) to who can see your accounts to what happens if things go wrong.


What is a sole trader?
Launch your business as a sole trader and you're effectively self-employed. You are your business.

What is a limited company?
A limited company is a separate legal entity to the person who starts it. Even if you launch a business with just one person (you) as director and shareholder, the company exists separately from you. That gives you some added protections compared to a sole trader which we'll explore below.
 
What are the benefits of being a sole trader?
It's really easy to get started as a sole trader. There are more hoops to jump through when you're a limited company.
As a limited company, anyone can see your basic details and trading information at Companies House. All that information stays private when you're a sole trader.
Because your accounts are usually relatively simple, you may be able to report your accounts via self-assessment, which means you can save on accountant costs.
What are the disadvantages of being a sole trader?
Because you are your business, you're responsible for everything that happens within it. If you hit trouble and can't, for example, afford to pay suppliers or your tax bill, debt collectors can chase you for the debts. If you make a mistake that causes a client or customer to sue, they'll sue you, not the business. What does all of that mean in practice? It means you could lose your home or other personal assets.
Sole traders sometimes find it harder to raise finance (that is, get business loans and similar) because banks and other lenders tend to prefer the protection of working with limited companies.
Some customers, clients and suppliers may also prefer to work with limited companies.
Depending on how much you earn, you may find you pay more tax as a sole trader than as the director of a limited company.
What are the advantages of being a limited company?
The 'limited' part is really important. It means you have limited liability when you run a limited company, so if the company hits hard times, you'll risk losing the company's assets, but you won't usually risk losing your own personal ones.
Once you've registered your company name no one else can use it, so you gain greater protection over your business than if you were a sole trader.
Depending on how much you earn, you may find running a limited company means you pay less tax because a company can access certain tax benefits that individuals can't. As a shareholder, you'll also be able to claim up to £2,000 in dividends (at 2022/23 rates) tax free.
Limited companies tend to be seen as more 'credible' by some clients, customers and suppliers, and certainly by lenders. That may not always be fair, but it is a frustrating reality for some sole traders.
As a limited company, you may be able to access many more grants, credits and loans than as a sole trader.
What are the disadvantages of being a limited company?
There's more 'faff' (and a little more cost) in setting up a limited company. You'll need to register with Companies House and you'll need a separate company bank account – you shouldn't use your personal one. Since the pandemic, setting up a new company bank account has been taking longer although, in truth, neither is especially complicated.
As a director, you'll be bound by a set of legal responsibilities that don't apply when you're a sole trader. You'll also be responsible for paying two sets of tax – one for your business and one for you.
Details about your company (for example, directors' addresses, how much you earn and whether you are in insolvency proceedings) are available for anyone to view on the Companies House website. That's something every company faces, but it may not be something you're comfortable with.
Your accounts are likely to be more complex and you may need an accountant, increasing your operating costs.
Sole trader or limited company: which is right for you?
There's no one-size-fits-all answer to that. Which is right for you very much depends on what your business is, how much you expect to be earning, whether you'll need finance and the risks that might be associated with what you do.


It is an important decision, however, and it's one you'll want to get right from the start to avoid complications down the line. To discuss your specific situation, talk to us.